This page shows a poem written bij the Stadsdeel Westerpark district's poet Hans Kloos on the occassion of revealing the plaque on Septembre 23rd, 2006.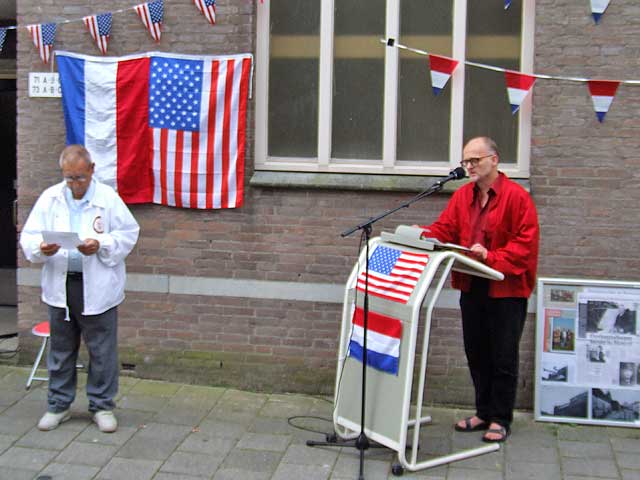 above the rooftops a plane came sailing
without a crew they'd already jumped
in wartime no one thinks of fireworks
when something goes boom
bombs fall bullets hit and ricochet
the girls will love the bracelets, eh?
a dead horse in the middle of the street
the cart burning brightly the flames
dancing across the road the boys
running and leaping as if the cobbles
were ice floes
towards what used to be St. Maggie's
and is now a public garden
Saint Mary Magdalene
deliver us from pests and thunderstorms
but she wouldn't know
the girls will love the bracelets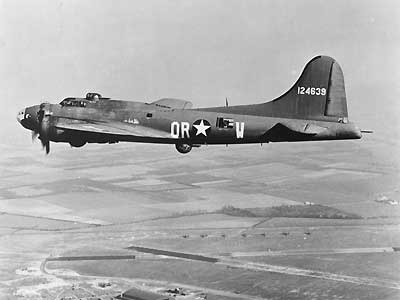 about a giant metal goose a B-17
Flying Fortress falling from the heavens
one Wednesday afternoon
onto an empty school wings dripping
all the way to the presbytery
1 fire-float 2 ladder trucks
16 spouts 1400 meters of hose
912,000 litres of water 115 men
the fire brigade dousing the dead
the school the houses for 25 hours
the girls will love the bracelets
sacraments and smithereens
the priest sighed for days on end
the boys found mica and plexiglas
everywhere the shining remnants
of the flying fortress were taken to the neighbour
– there's always a neighbour
in Amsterdam Dresden New York Baghdad
whose hands will turn
plexiglas and mica
into bracelets for the girls
© 2006 Hans Kloos & Omar Shalaash. Used with permission.